What is E-corrugated carton box? What is E-corrugated carton? All will be revealed by the North Truong Son through the following article.
Most of the products that need to be well preserved and avoid collisions are all thanks to corrugated cartons. The paper wave of the barrel is roughly understood as creating stiffness with good bearing capacity.
What is E-corrugated carton box?
This is a type of carton box with an inner structure of E-corrugated paper layer. E-corrugated layer helps to preserve well and avoid collisions.
Characteristics of the wave layer E
E-corrugated boxes or cartons are thin, slender waves. Often used in combination with flat cardboard to create a box that is used to store light objects or packages. E-corrugated paper is created from low-quality paper or also known as soft paper. Usually paper with an opaque white or brown tint.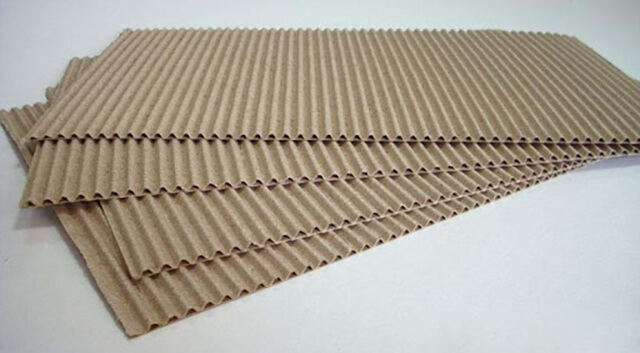 The structure of the E . wave layer
Wave E is the wave with the lowest height. E wave height is usually 1.2 – 1.5mm, there are about 90 waves per 30cm. The E wave layer is only 25% of the C wave thickness. It facilitates to reduce the box size and save the storage space.
Advantages of using E . corrugated paper
Since the structure of the E-corrugated carton box is corrugated, it creates columns of air that cushion and support the weight of the product packed in the box. This type is superior to boxes that do not use corrugated paper, takes up less space, and saves 50% of storage space. Especially corrugated E paper can be a great substitute for slide and cardboard.
Structure of E-corrugated paper layer and flat carton liner
Corrugated paper grade E is produced on corrugated and corrugated machines. Usually combined with flat carton backing. 2-layer or 3-layer E-corrugated boxes are commonly used by consumers.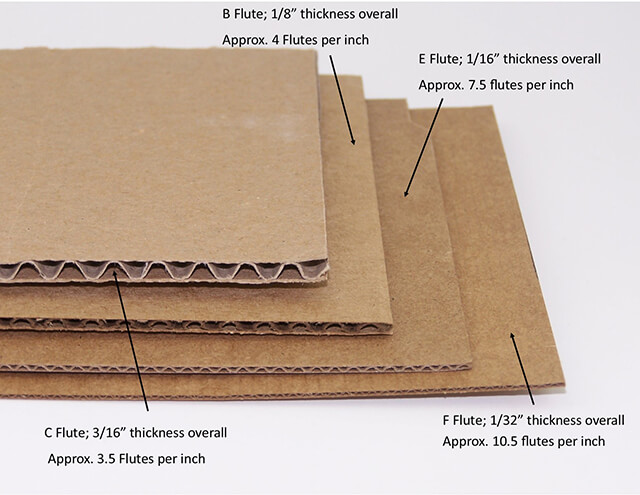 Structure of E-corrugated paper and 1 layer of flat carton
2-layer carton paper will include 1 layer of face paper and E-corrugated layer. Commonly called 2-layer E-corrugated carton paper. The reason is that they are usually produced and sold in rolls. The paper layer is smooth, white in color. Usually printed in color, corrugated paper is used to bond hydrogen to increase strength with the face paper layer.
E-wave structure and 2 layers of flat carton
3-layer E-corrugated carton paper has 2 outer flat sides and 1 middle E-corrugated layer. Smoother, higher quality paper than the bottom layer. By doing so will save costs. Moreover, there are still cases where the same two sides of paper will be used. Such a structure results in a stronger and more sturdy carton. However, the price is also higher.
What are the advantages and disadvantages of E-corrugated cartons?
Advantages of E . corrugated carton box
Most cartons have a good brand image and are environmentally friendly. With E-corrugated cartons, because only small and light items are stored, it is very convenient to transport. Not bulky to take up too much space, easy to fold up for flat storage.
E-corrugated box can be used to store small objects such as: glass cups, ceramics, medical instruments, cosmetics, pharmaceuticals,…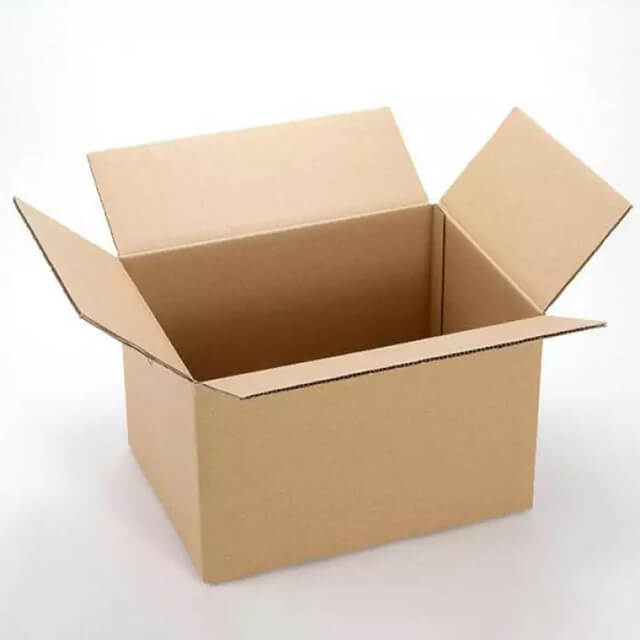 Disadvantages of E . corrugated carton
E-corrugated cartons are less impact resistant than other types. Because the height of the E wave is the lowest, it should only be used to store light weight products.
Reference: How to make a house for your baby with a cardboard box unique creativity for your baby
Production process of E . corrugated paper box
Step 1: Choose the paper material
To produce carton boxes, the step of choosing raw materials is indispensable and the most important. Next is the paper weight, usually 2-3 layers of paper. One layer is flat sheet or 2 sides. The middle part is E corrugated paper.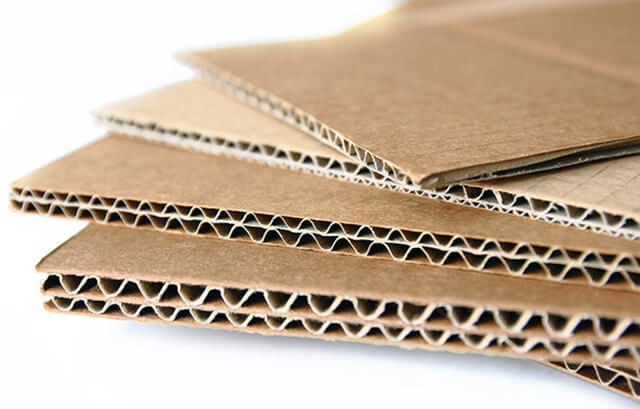 Step 2: Choose the format and parameters of the box
Choose box format and parameters: A1 box, rambutan lid box, side open box… Then choose the size of E-corrugated carton box.
Step 3: Cut the carton paper
Paper is cut according to the specifications and requirements of customers to create cartons according to the correct size. To cut standards, technical staff will adjust the parameters on the paper machine.
Step 4: Print cartons
E-corrugated carton box has 2 printing methods: offset and flexo. Offset printing will have sharp quality, so it is preferred by users. Can be coated with a layer of varnish, UV or OPP film to preserve the ink layer and increase the effect. This is a stage that needs to be meticulous and highly focused, to avoid errors in the printing process.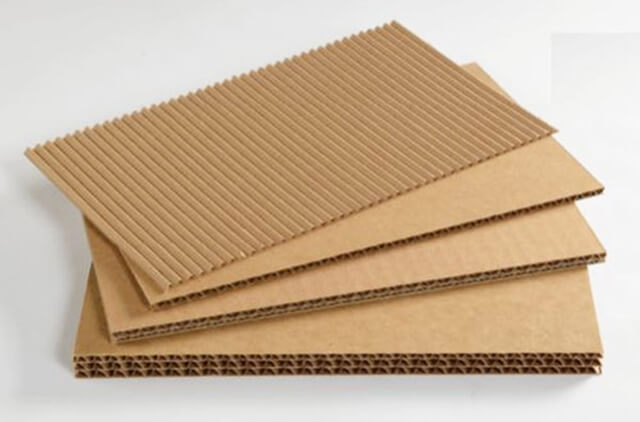 Step 5: Staple and glue
This is the final stage to complete the carton packaging. If satisfactory, will proceed to deliver the goods to the customer.
Above is useful information about E-corrugated carton. If you are looking for a reputable unit to manufacture cartons or need more information, please contact Hotline: 0918.136.768